Want to become a custom wig maker but don't know how to make wigs or how to use a sewing machine?
If this sounds like you then you are in the right place.

Machine Made Wigs - Complete Course
A course designed to turn you into a custom wig maker. In this course you will learn the following:
How to use a sewing machine
Fundamentals of glue-less wig making
Applying custom measurements
Making a lace closure wig
Making a lace frontal wig
Making an u-part wig
[Bonus] Wig customization and styling
[Bonus] Launching a wig business
[Bonus] Marketing a wig business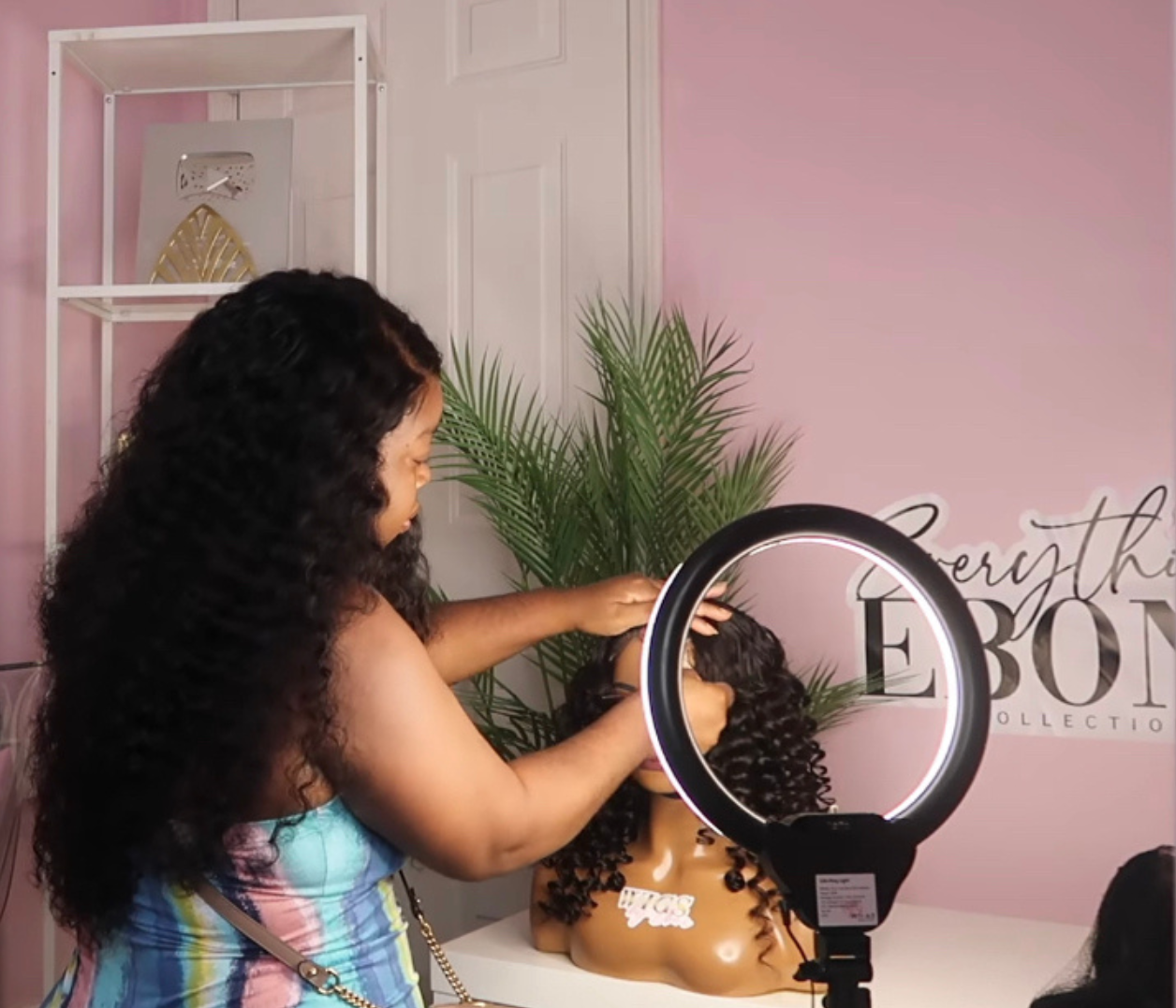 Why I became a full-time wigmaker
I started my business in 2017 and at that time I only sold hair extensions. I never planned to offer wigs even though I've been making wigs for myself since the 11th grade. I was never confident in my ability to make wigs for others. Mainly because I would quickly and sloppily construct wigs for myself. My personal standards were low. I would wear anything and there was no way anyone would pay for what I was currently making.
However, my hair extension customers were demanding that I make wigs for them. So, I stepped out on faith and started creating wigs for others. It was not a smooth process. It actually consumed a lot of my time because I was making wigs by hand. There were many times I made wigs the wrong size and had to redo them because I didn't know how to take or apply measurements.
With time and through trial and error, I taught myself everything I needed to know in order to make custom wigs with my sewing machine. Offering custom wigs really changed my business for the best. It allowed me to bring in 5 times more money each month and because of this in 2021 I decided to transition into a full-time wig maker. Yes, I still offer hair extensions but custom wigs are my main focus.
It took me some time to understand what made a wig glue-less. It took me even longer to figure out how to customize wigs to make them appear realistic. However, I mastered my techniques and now I want to share them with you.

Frequently Asked Questions

When can I join the course?
You can enroll in this course at any time
When does the course start?
As soon as you purchase this course, it will instantly be made available to you.
How long do I have access to the course?
You will have lifetime access to this course.
What if I need additional help after enrolling in this course?
You can always email me directly and I will help you with any question or concern that you have.
What if I am unhappy with this course?
With this being a knowledge-based course and knowledge cannot be reversed once learned, this course is non-refundable. No exceptions.